Old West Slot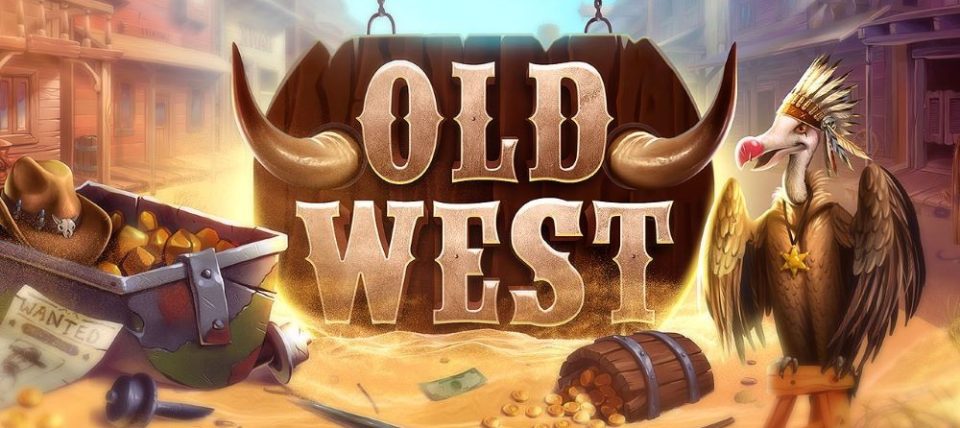 Play This Game for
Real Money
Game Facts
Software provider
Evoplay Entertainment
Best Casinos to Play Old West Slot
Old West Slot Overview
In this article, we're going to explore a few different areas of this western-themed game including what the game's RTP and volatility are classed as, how much you can potentially win, and more.
Will Old West throw its lasso around you and pull you in? Or is it going to leave you bolting off like a horse scared by a saloon brawl breaking out onto the streets? There is only one way to find so let's check out what western charm this game has.
Old West Slot RTP, Volatility & Top Win
RTP
The Return-to-Player percentage (RTP) for the Old West instant win scratch game is 96.05%. This is how software providers display the risk of playing a game. It is calculated by working out on average how much a game pays out for every $100 spent on it across all players over time. In this case, the payback amount would be $96.05. Players should remain cautious though as these returns are not a guarantee and playing any game such as Old West is a risk and you could lose.
Volatility
The volatility of the Old West instant win scratch game is Medium-Low which means that the games do payout more often, but payouts are also often worth less with more lower-paying symbols appearing than higher-paying symbols. This doesn't mean a big win is impossible, but the majority of wins you will get will be of a lower value. Whereas high volatility slots pay out less but big wins are generated more often.
Top Win
The Evoplay Old West instant win scratch game lists the maximum possible win as $38,500. If you're wondering how much individual symbols payout, then we've created a handy little table below to tell you:
Old West Slot Winning Symbols
| | |
| --- | --- |
| Symbol | Match Three |
| Cactus | 1x |
| Rope | 2x |
| Quiver | 3x |
| Cowboy Boots | 5x |
| Saddle | 7x |
| Revolver | 8x |
| Animal Skull | 10x |
| Indian Headdress | 20x |
| Cowboy Hat | 35x |
| Sheriff Badge | 77x |
How to Play Old West
If slots aren't for you and you want something a little faster-paced, then an instant win scratch game like Old West could just be what you need. The game is very simple, you start by setting your stake which has a minimum stake of $0.10 and a maximum of $500. Once you have settled on a bet, you can then press the play button. This will refresh a three-by-three grid on the screen where all symbols are covered up.
You must then scratch each tile on the grid revealing symbols under each one, this can be done by selecting an individual section or clicking the 'reveal all' button. If your grid has three matching symbols it will pay out by the amount listed above. The symbols can appear anywhere on the reel and don't have to appear on any particular line because the game doesn't have any.
If you manage to land two lots of symbols on the scratch card, only the highest-paying symbol will be paid out. Wins cannot stack.
What Features Does Old West Offer?
When it comes to game features Old West doesn't really have any. There are no free spins, no bonus rounds, no wilds, no nothing. It's just some good ol' fashioned western fun. The closest thing to a feature in the game is that if you want to, you can apply an autoplay setting that saves you from having to scratch every window on your grid, and it does this automatically for you for however long you want it to. Autoplay can be adjusted to stop for several different reasons including being triggered by a big win or if a certain amount has been bet and lost.
Old West Graphics & Soundtrack
The graphics for this game are very basic but its cartoon style does well to capture the essence of the Old West. With a vulture sitting on top of your grid watching you scratch away and desert wasteland in the background, it does have that old-timey classic western feel you get from watching John Wayne films. Especially with the western style soundtrack playing in the background to truly transport you into this world away from reality.
In Summary
If you are really into your spaghetti westerns and love nothing more than a good cowboy tale, then the Old West instant win scratch game is going to transport you right there. It is a very basic game and doesn't have a lot to offer, but for beginners, it's especially good because it's easy to pick up and learn how to play. So what are you waiting for partner, let's giddy up and "yee-haw" into the sunset?
Best Casino with Old West Slot
Sign up today and get amazing bonuses
Welcome bonus
150% up to €2000 Welcome Offer
Play