Zeppelin by BetSolutions Free Play & Review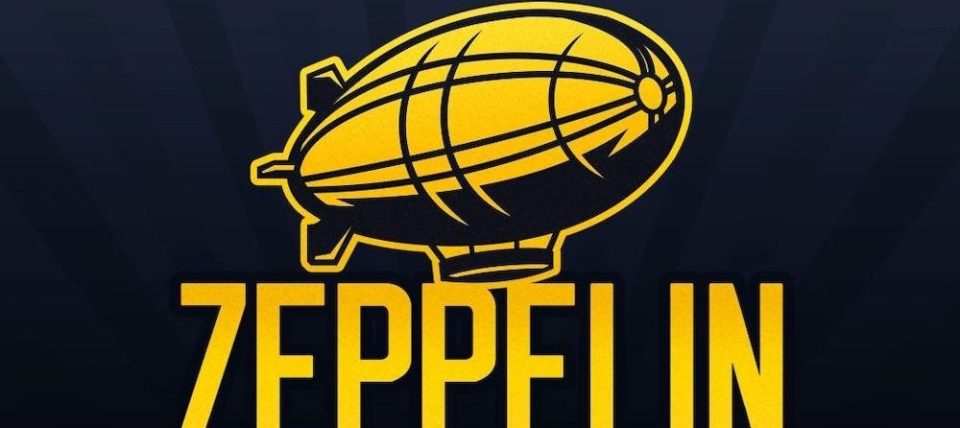 Play This Game for
Real Money
Game Facts
Software provider
BetSolutions
Zeppelin Provably Fair Game Review
We have seen fighter jets, regular planes, and even rockets. Now, crypto crash games move towards a more old-timey aircraft: zeppelins! Watch the zeppelin soar high as its multiplier increases in value. However, you should not wait too long. The blimp will eventually blow, and if you get caught in the blast? You lose any potential winnings.
You can also win one of two jackpots alongside the usual win. The game features autoplay, auto cash out, statistics, and the Probably Fair system. All of these factors are important when discussing Zeppelin: and our team will go over every detail you need to know to succeed.
How to Play?
Follow these steps to play Zeppelin.
Place Bet
Playing Zeppelin is something anyone can pick up. Like other crypto crash games, the core concept is easy to master. During the betting stage, you set how much you plan to wager. A bet buys you a ticket to the blimp, which starts climbing as soon as the betting period ends.
Bail Out
As the zeppelin's height increases, so do the winning multiplier. It is tempting to let the blimp keep climbing forever, but you cannot do that. Sooner or later, the zeppelin will explode. When it does, anyone still on board loses without getting any wins. Because of that, you must decide when is the best time to take the leap of faith and escape with your prize.
The Explosion
The explosion is randomly determined using a random number generator. Sometimes, the blimp will explode almost immediately after taking off. Other times, it can climb high to achieve a fantastic win multiplier. It all comes down to luck.
Max Win
How much you win is based on your win multiplier and the total bet. If you bet $5 and get a 5x win multiplier, your prize for the round will be $25. Zeppelin's jackpot prizes are separate and follow slightly different rules.
Zeppelin Jackpots
This BetSolutions release has not one but two jackpots! There is the O2 jackpot, whose multiplier ranges from 500x to 900x. Alternatively, you can get the He jackpot, played from 900x and higher. The two jackpots use the chemical symbols for dioxygen and helium, both used in real-world zeppelins.
Activating jackpots requires you to land a specific multiplier. The prize is awarded to all players that are actively participating in the round. Even if you lose a round, you can still benefit from someone scoring one of two jackpots.
Betting Limits and Winnings
The exact betting limits will probably vary between online casinos. However, you will most frequently find bet limits ranging from $1 and $100. This is a solid bet spread, though we imagine some high rollers may want to see the maximum stake raised even further.
Your maximum profit in a single stake is capped at $30,000. Any amount you win over this in a single round will simply get voided by the game. If you decide to play two wagers, they are considered separate entities by Zeppelin.
Winning Strategies
Despite what some strategy guides may tell you, there is no surefire way to win on crypto crash games. The results of each round are determined by a random number generator, meaning it all comes down to luck. Because of that, you cannot guarantee a win in every round. However, you can improve your winning odds through strategies.
The best strategy for Zeppelin and crash games in general is using their two bets system to your advantage. One stake should cover most of your bet and collect just enough to make up your bet for the round. The other wager is a smaller portion of your stake but aims to win big multipliers. This way, you can still try to bag a big win while covering your bases.
Alongside this, we recommend withdrawing any wins as soon as you get them. This helps you avoid the temptation of playing with that money and going over budget.
Advantages and Disadvantages
BetSolution's Zeppelin has many great reasons to give it a go. However, it also has its fair share of issues you must consider. What are the pros and cons of playing this game?
Pros
Zeppelin Jackpots
Autoplay and cash out
Live chat
Provably Fair
Cons
$30,000 win cap
Max bet could be higher
No significant upgrade over other crash games
Do We Recommend Zeppelin?
Our team had a blast playing Zeppelin for this review. The game has fantastic visuals and perfectly captures the thrill of a crash release. The inclusion of jackpots makes every spin more exciting. Furthermore, Provably Fair allows you to confirm every wager is genuinely random and that you are not being tricked.
That said, the win cap somewhat ruins the charm of chasing jackpots. However, that is our only significant complaint about this title. We enjoyed it and are happy to recommend it to our readers. Give it a go; you will not be disappointed.
Players Favorite Zeppelin Casino
Start Playing today by following the "Play" Button below
Welcome bonus
150% up to €2000 Welcome Offer
Play