Dice by Spribe Free Play & Review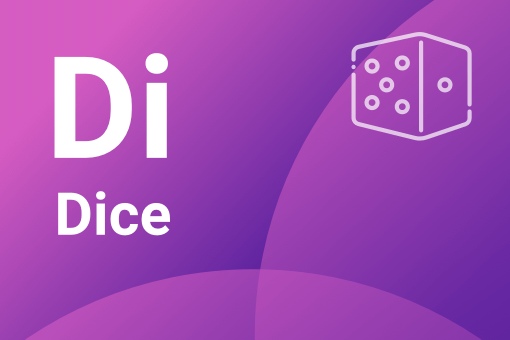 Play This Game for
Real Money
Hot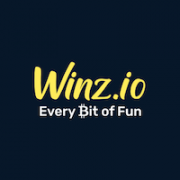 Game Facts
Best Casinos to Play Dice
Dice Provably Fair Game Review
Spribe is a relatively young gaming company offering innovative online gambling products and casino games. Founded in 2018, Spribe has made a name for itself as a provider of provably fair games available at crypto casinos.
One of their most popular releases is Dice, launched in 2021 as one of their Turbo Games. As its name suggests, it is a dice game where players need to guess whether a dice result will be over or under the number they have selected.
In this Dice game review, we will take a closer look at its features, how to check the game's fairness and what tips you can apply to make the most out of playing it.
How to Play Dice?
Your main goal while playing Dice is to predict whether the dice will roll higher or lower than the number you have selected.
Adjust the Bet
To start playing the game, you have to select a bet from a range spreading from 0.10 coins to 100 coins per round. To adjust the bet amount, use the – and + buttons or simply pick one of the predefined amounts: 1 coins, 3 coins, 5 coins, or 10 coins.
Adjust the Payout
You will be able to adjust the payout by moving the slider. In this case, you will have to push one of the buttons (ROLL OVER) or (ROLL UNDER) all the time.
Press the Spin Button
Choose roll over or under and press the button to spin. The result is available immediately and it is based on the provably fair technology.
The Auto-play Mode
The Auto mode allows you to play the game automatically at the preferred stake and potential payout. Besides, you can choose whether you would like the game to play at a slow or fast speed. Finally, the Auto mode lets you set win and loss limits at which the autoplay will stop.
Instead of choosing how many autospins you will play, you can press the Auto Roll Start button and enjoy the gameplay until you decide to stop it. Just press the Auto Roll Stop button, and the autoplay will stop.
RTP
The game's RTP is 97%, meaning that Dice pays back 97% of your wagers in the long run. However, keep in mind that this percentage is a theoretical return to the player based on countless rounds. So, in practice, you cannot rely on it. Instead, you should focus on a winning chance rate, adjusted by choosing a potential payout. But, more on that later.
How Much Can You Win?
The maximum potential win in Spribe's Dice is 970x the bet. However, the game allows you to pick a potential win, starting at 1.10x the bet. You will notice that as you increase a potential win, a winning chance rate drops. So, if you choose to play the game for a chance to win the maximum payout of 970x, the winning chances are 0.10% only.
House Edge for Dice
Dice has a house edge of 3%, which is lower than in most games of chance, such as slot machines, for instance. However, like an RTP, a house edge only indicates how much the house keeps in the long run. While the house edge for Dice sits low, you should pay more attention to how often you can win. Luckily, you can adjust the game's volatility by choosing a potential win.
What is Provably Fair System?
In the top left corner, you will find the Provably Fair button. Click on it, and you can learn all about the cryptographic technology behind provably fair games, including Dice and other Turbo Games.
The Casino Alone Can't Generate the Game Outcome
In a nutshell, both the operator and the player generate outcomes in provably fair games. As a result, they are fully transparent, and no one can manipulate them. The operator generates a server seed SHA256 consisting of 16 random symbols. Its hashed version is publicly displayed before each round starts.
At the same time, the player generates a client seed. When a round starts, the game merges these two seeds creating a SHA512 hash, representing the result of the round. Thanks to this innovative technology, the good news is that you can check the result of each provably fair game, and Bitcoin Dice is no exception.
How to Check Dice Fairness?
To check the fairness of Spribe Dice, go to the main menu of the game and click on Provably Fair. Once in, you can change your seed and check the game's fairness. The window will pop up, showing the next player and server seed SHA256.
Scroll to the bottom of the page, and you will be able to check the fairness of each bet from the game history. You can check the fairness of rounds played today, yesterday, or within a chosen period. Once you pick your dates, simply click the green Provably Fair logo, and you will see the details of each round.
What are the Best Provably Fair Casinos?
We have made a comprehensive list of the best provably fair casinos, so you can check it out and select the best site for you. You can filter provably fair casinos by game provider, cryptocurrency and game types. Here are some of the best picks selected by our experts:
Game Strategies
Dice is a guessing game based on sheer luck, so there are no strategies that can help you beat it. However, we have a few tips to make your overall gaming experience more enjoyable.
Tip 1: Understand How the Game Works
When it comes to games of chance, they are usually easy to play as their rules are straightforward. However, when it comes to Dice, there are a few things you should keep in mind while playing it. First and foremost, the game allows you to select a potential win. By doing so, you will choose the volatility level.
Another thing that you should understand about the Dice gameplay is that you place your bet on one of the two outcomes – whether the dice will roll a number lower or higher than the one you have selected.
So, before you start wagering real money, make sure to learn how to play Dice and take advantage of the free-play mode to practice it for a while. Set your stake carefully once you feel ready to start wagering real money on it, and pick a potential win that suits your playing style best.
Tip 2: Join a Trusted Crypto Casino
Dice is available at many crypto-friendly casinos, meaning that you can enjoy it while using Bitcoin, Litecoin, Ethereum, and other virtual currencies. However, not all of them are regulated and safe to join. Therefore, check the casino's background and reputation and see whether it holds a valid license before joining it. A good place to start it our list of the best bitcoin casinos.
Tip 3: Choose a Potential Win Carefully
Setting your stake and picking the preferred payout are the decisions that make a difference while playing Dice. As we have previously mentioned, increasing the potential payout will decrease the odds of winning, so make these decisions wisely.
Those on a budget can go for smaller bets and a lower payout. In this case, winnings will be lower but will come more frequently. It is a low-risk strategy.
On the other hand, players who prefer high-volatility games can go for a higher payout of up to 970x, which can be risky. The optimal potential payout would be 2x the bet, with 48.50% winning chances.
Do We Recommend Dice?
Spribe is a software provider licensed in many jurisdictions, including the UK and Malta. Knowing that the supplier holds licenses issued by trustworthy authorities, we can recommend its products, including Dice. Its RTP is higher than the industry average, while the game's mechanics allows all kinds of players to enjoy it.
So, whether you are a penny punter or a high-roller willing to take risks, you can consider giving Spribe's Dice a shot. Did we mention that you can check the fairness of each round? Dice is one of the provably fair games available at crypto casinos, enabling you to enjoy a fair gaming experience.
Players Favorite Dice Casino
Start Playing today by following the "Play" Button below
Welcome bonus
Up to 300 Free Spins
Play