Star Guardians Slot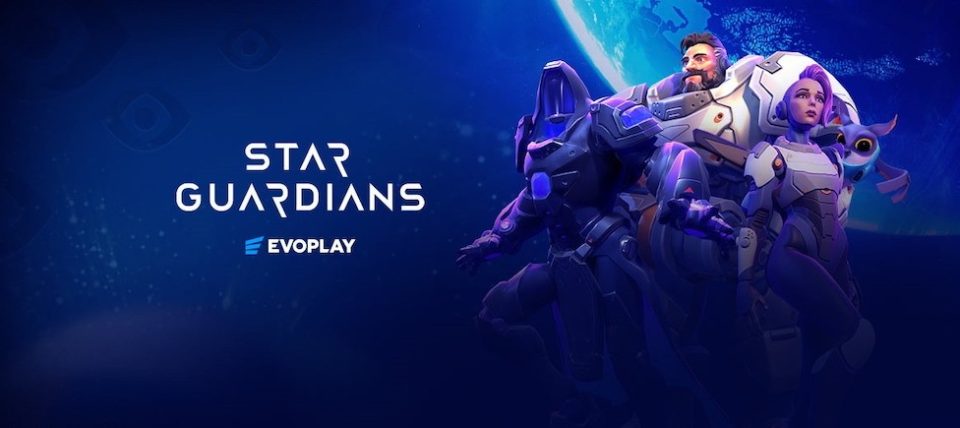 Play This Game for
Real Money
Game Facts
Software provider
Evoplay Entertainment
Best Casinos to Play Star Guardians Slot
Star Guardians Slot Overview
Star Guardians is an online slot game developed by Evoplay. This thrilling 2021 release is the first of its kind, combining a third-person shooter and a slot game into a single, action-packed package. The biggest budget game in the company's history, it delivers a brand-new playing experience. Players get to choose their own character, with each offering distinctive bonus features. And the best thing is your switch between characters as you play. Let's take some time to see what this innovative release has to offer. Read this review to learn more about this game.
Star Guardians Slot RTP, Volatility and Top Win
RTP
Return to player (RTP) is a vital aspect of every slot game, with many players paying particular attention to it. When it comes to Star Guardians, the default payout percentage for this release is 96%. Sitting at the current industry average, this value stacks the Evoplay slot well enough against its market competitors.
Volatility
Evoplay describes this slot as a "Low-High" volatility game, making it a bit unclear what this means. In practice, the volatility can vary depending on the bonus features, but its default variance is high. Keep that in mind before playing Star Guardians. However, a hit frequency of 56% promises regular payouts.
Top Win
Star Guardians can be very generous when it comes to prizes. The base game allows players to scoop wins of up to 160x their stake, but things get more exciting as we move to the bonus rounds. Killing the Queen awards a staggering payout worth 5,029x the triggering bet. That's €377,175 max!
How to Play?
Technically, Star Guardians features a three-reel, three-row layout, but you probably won't recognize it as such. Each round takes place in a different room, where players have to kill three monsters to win a payout. The type of monster determines the size of the cash payout. In addition to prizes, you can claim keys to open treasure chests. They can come in handy, as they provide prizes and special amplifiers.
The Manual mode allows slot enthusiasts to control their chosen character and move around freely and fire whenever they want using the mouse. The default automatic mode also features the turbo option, where hitting the Spin button takes care of everything.
If you choose the automatic mode, all you have to do is pick your bet and enjoy the game. You can wager any amount of money ranging from €0.10 to €75 per spin. Where available, players can rely on the Auto Play functionality. Simply choose up to 100 autospins, set stop conditions, sit back, and enjoy uninterrupted gameplay. Remember, every time you hit the Spin button, you'll enter a new room.
The Bonus Features
As we mentioned, each character possesses a unique special ability. Collect an amplifier to unlock the power for the next seven spins. The available abilities are described below: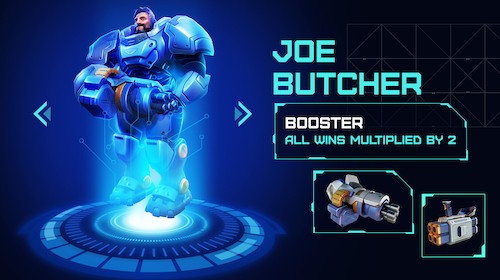 Butcher
Applies a 2x multiplier to all your wins.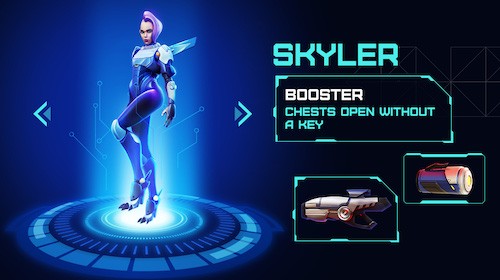 Skyler
You can open all chests without requiring a key.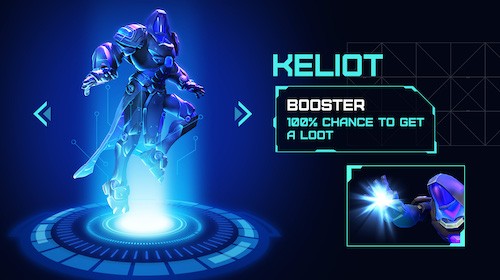 Keliot
When defeated, enemies always award a payout.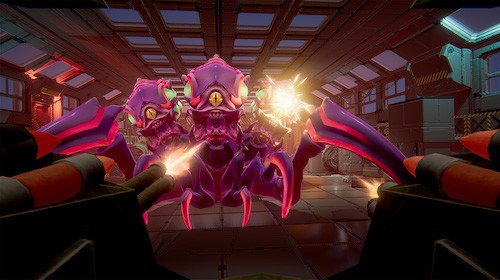 Bonus Game
In addition to treasure chests, the slot comes with a bonus game. Triggered at random, it takes place in a special room containing a giant cannon facing three doors. Each of these doors will give way to a wave of enemies. The first wave contains ten enemies, while the second and the third feature twenty and thirty enemies, respectively. Killing them awards cash prizes and special ammo for the cannon.
After surviving all three waves, it's time to face the Queen. You'll notice that the Queen has three heads, and you'll have to destroy them to beat her. To do so, you must use the rocket ammo, as the Queen's heads are armored. The bonus will continue until you either defeat the Queen or run out of rocket ammo. Destroying the Queen delivers a payout of up to 5,029x the bet!
Graphics & Soundtrack
Star Guardians boasts stunning visuals, delivered in high-definition. The game's characters, as well as the aliens and the spaceship where the action takes place and beautifully rendered, with fantastic attention to detail. As the game progresses, players will discover plenty of additional options that help create an immersive atmosphere. You'll be able to push furniture around and even explore other rooms. An excellent soundtrack further adds to the overall excitement. Sound effects when players use their weapons or enter a room help create a realistic playing experience.
In Conclusion
The Evoplay development team showed the full potential of its creativity with Star Guardians. The world's first third-person shooter is a fantastic game where players will benefit from the best of both worlds. The concept behind the game is well-executed, with exciting bonus rounds and generous payouts. Again, congratulations to Evoplay for thinking outside the box.
Best Casino with Star Guardians Slot
Don't forget to claim the welcome bonus on sign-up
Welcome bonus
150% up to €2000 Welcome Offer
Play