Football Manager by Evoplay Free Play & Review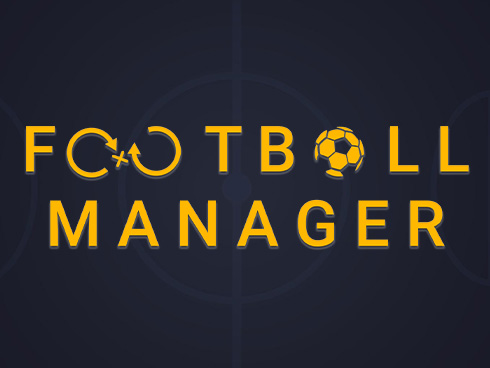 Play This Game for
Real Money
Game Facts
Software provider
Evoplay Entertainment
Best Casinos to Play Football Manager
Football Manager Provably Fair Game Review
Evoplay is an iGaming software provider reputable for its exceedingly crisp slot titles. However, that's not the only forte in its repertoire. It also engineered Football Manager, a captivating, provably fair instant win casino game.
It's a sports-themed multiplayer game, meaning you're competing against other players. And as its name suggests, you play as a football manager, selling the services of different football players. The aim is to make the most profit than other players and join the leaderboard's top 100 list.
Football Manager offers pure and life-like entertainment to football enthusiasts keen on the football transfer market. Above all, it's pretty straightforward, and anyone can play.
How to Play Fotball Manager
So, how can you demolish other players and assert your dominance as the best manager? It's fairly simple, but first, you'll need to learn the game rules, features, and how to play.
Choose Your Bet
Football Manager has a 98% RTP, which is one of the highest on instant win games. Also, it has a multiplier feature that can increase to an electrifying 1,000x. The minimum and maximum bet values are $0.10 and $100, respectively.
Press the Cashout Button
Therefore, after staking your coins, the objective is to click Cashout before the bar stops. You'll lose your bet if you fail to cash out before that happens. In that scenario, you'll get a Crashed alert. For example, let's say you bet 20 coins before the round begins. If you click Cashout when the multiplier is 6.2x, your payout will be 124 coins (20×6.2).
Check Your Payout
The game can end at any moment, be it at 1.3x, 3.6x, or 10.5x. It's purely random. So, you're the one to decide when to cash out or not. If you're lucky, you can earn massive profits compared to other casino games.
Football Manager Basics
The game begins with a symbol of a spontaneous football player, a bar that continuously rises, and a multiplier (1.5x). The bar indicates the player's career, and as it grows, the multiplier number increases, reaching a max of 1,000x. However, the bar can randomly stop growing along with the multiplier figure.
You can play Football Manager on any device as it's compatible with mobile and desktops. Since it's a provably fair game, you can personally inspect and verify its fairness.
RTP
Return To Player, commonly referred to as RTP, is a percentage-based player reward system. Hence, it's the percentage of money a player expects to win in the long run for playing a casino game. As mentioned earlier, Football Manager has a 98% RTP. Therefore, ideally, if you play Football Manager with $100 over an extended period, you can expect a return of $98.
How Much Can You Win?
In Football Manager, you can make huge profits. Nonetheless, that depends on your game prowess, luck, and how much you stake per game. The minimum you can bet is $0.10, while the maximum is $100. So, assuming Lady Luck dines with you and you "Cashout" at 1,000x while playing with max coins ($100). That means you'll get the max payout of $100,000. But, of course, winning lower amounts is also possible.
House Edge for Football Manager
Unquestionably, you've come across the phrase "the house always wins." It's said that way because, in every casino game, there's an inbuilt advantage working in a casino's favor. Hence the term house edge. It's calculated as a percentage a game has over a player over time.
Football Manager possesses a 2% house edge, meaning a casino keeps 2% of a player's wagers on average in the long run. Simply put, it's the opposite of RTP. For example, with a stake of $100 and a 2% house edge, a player stands to lose $2. The higher the house edge, the less payout a game provides.
Provably Fair Technology
This nifty technology is mostly popular in crypto casino games. Provably fair is an encrypted blockchain technology-based algorithm that allows players to examine and confirm the fairness of the games they play online. Football Manager supports this feature, allowing you to play with the assertiveness of getting honest outcomes and payouts.
How Does Provably Fair Technology Work?
So, how does it work? Most gamblers are unfamiliar with provably fair technology despite its efficiency and effectiveness. It's quite simple. Each time the game begins, the algorithm computes the game's outcome using three variables:
Server seed: the casino you're playing at provides it.
Client seed: your web browser provides this variable.
Cryptographic nonce: this variable increases each time you bet. It may start at 0 or 1, depending on the casino. It helps players track each bet they made after the game ends.
How Do Client and Server Seeds Work?
So, before placing any wagers, you'll receive a hashed (encrypted) server seed from the casino. Neither you nor the casino can decrypt and manipulate the hash since it's encrypted. Your browser will then spontaneously generate a client seed. You should adjust this seed before betting to ensure the casino doesn't learn it beforehand.
Now, the server and the client seed will interact to determine the game's outcome. All losing bets are then collected, and winning bets receive corresponding payouts. Finally, when your session is over, you'll receive the unhashed client seed version to confirm the game's fairness. Notably, the provably fair algorithm uses the cryptographic nonce and the seeds to choose a random event in the game.
How to Check Game Fairness?
So, how do you actually verify that a game's outcome was indeed true and not manipulated? We've seen how the technology works; now, let's look at its execution. First, go to your Football Manager "History" page. Here, you'll find every bet event and outcome.
Click the "Info" icon of the particular outcome you want to verify and copy the "Validation String" details. Next, look for a free hash generator website online, paste the details on the data filed, and click "Generate." You'll know the game is fair if the generated hash code and the game's hash are identical.
What are the Best Provably Fair Casinos?
Our experts have made a list of the best provably fair casinos. Filter the casino sites by game provider, cryptocurrency, or game type and select the best one for you.
Game Strategies
Find below our expert tips that can help you while playing Football Manager.
Tip 1: Understand the Game Mechanics
We advise players first to learn and understand the game's rules and how to play. Playing Football Manager online becomes simple and fun with our handy guidelines above. However, you have to learn certain game rules before placing bets aimlessly. Although you might be lucky once or twice, you'll lose much of your bankroll in the long run.
The game rules are well explained in the game's settings menu. Nevertheless, you'll need to play a few times to get the game's flow. For that reason, we recommend playing with virtual money in the demo version of the game before commencing real money gameplay. Fortunately, most casinos nowadays offer free play practice in Football Manager. Later, you can place more precise winning bets to boost your profits.
Tip 2: Choose a Reliable Casino
The iGaming market is chock-full of online casinos, and only trustworthy platforms can provide authentic and transparent gambling. For the best experience, we recommend choosing licensed casinos. In that regard, the MGA and UKGC are the best license operators you may prioritize. Also, play at provable fair casinos offering great bonuses and promotions.
Tip 3: Manage your Bankroll
If you're new to playing Football Manager, we'd recommend you keep track of how much you bet. You can start placing low bets and increase your stake amount as you advance your game skills. Additionally, you can decide beforehand how much you want to play with and stick to that limit.
Playing Football Manager is exhilarating, and you can, at times, lose track of playing time and how much you spend. Remember that it could become addictive to some. You can use casino tools like setting betting and deposit limits to manage your bankroll.
Do We Recommend Football Manager?
With a 98% RTP, Football Manager gets our endorsement since it promises more frequent payouts to players. But that's not all; it's a simple game with no complicated rules and has a fantastic UI with crisp graphics.
Additionally, it offers a max multiplier of 1,000x, making it one of the highest-paying instant win games. We advise players to play the free online version to master the game before betting with real money at online casinos. Also, for an exquisite experience, we recommend only playing on licensed gambling platforms.
Players Favorite Football Manager Casino
Start Playing today by following the "Play" Button below
Welcome bonus
150% up to €2000 Welcome Offer
Play