Book of Pyramids by Bgaming Free Play & Review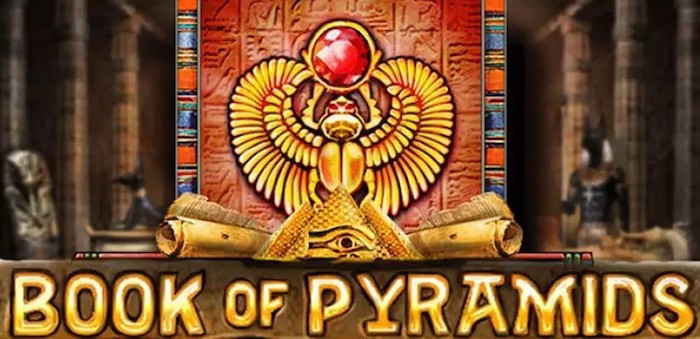 Play This Game for
Real Money
Game Facts
Software provider
BGAMING
Where to Play Book of Pyramids?
There are lots of casino games based on the ancient Egypt theme. However, BGaming's classic game, Book of Pyramids, is unrivaled and beyond forgery. The game is genuinely engaging with its impeccable HD graphics and well-composed sound effects, befitting the aura of the ever-popular Egyptian pyramids.
More Games like Book of Pyramids
Play for free or for real money this Egyptian slots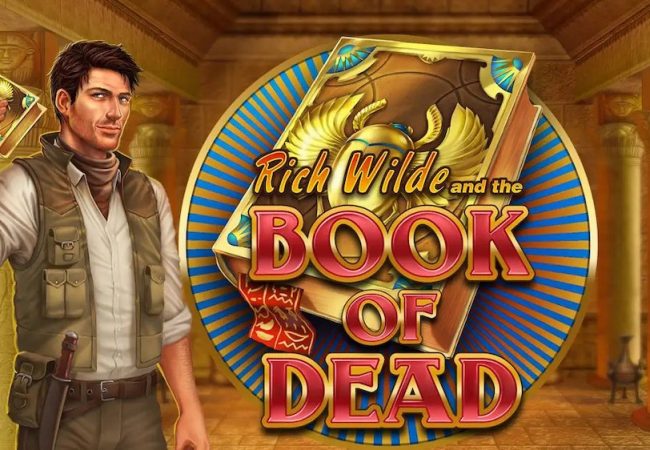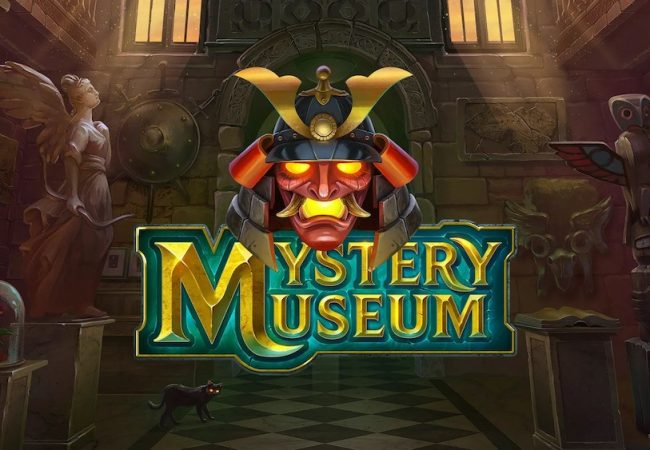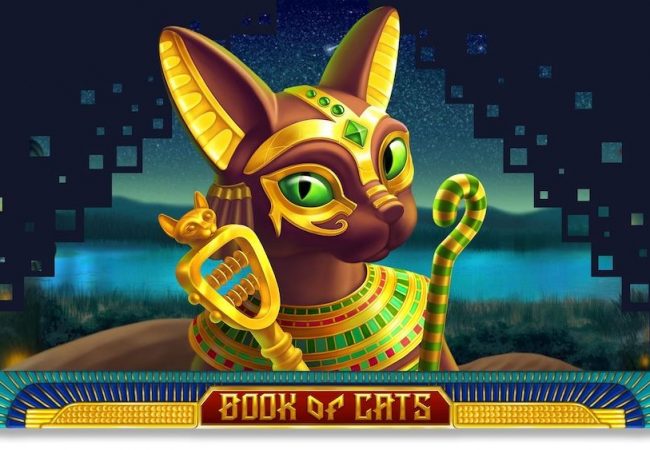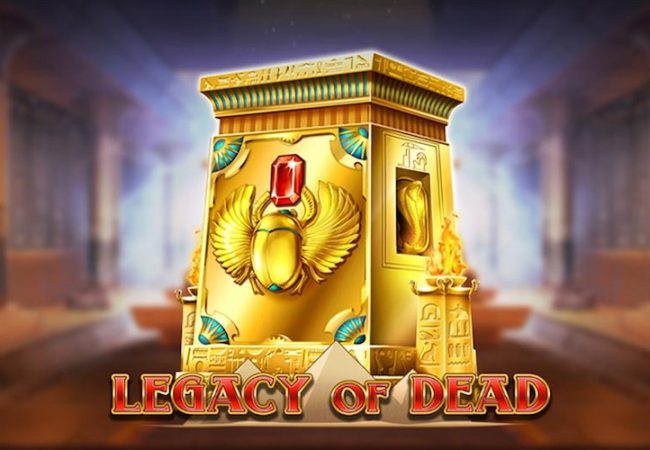 View details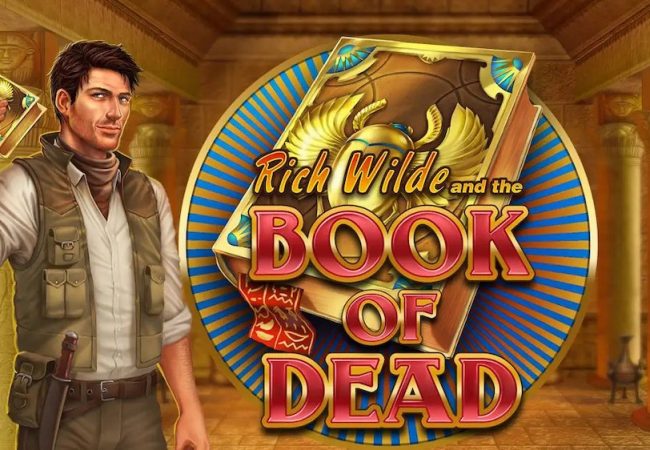 Book of Dead Slot
Book of Dead is the perfect slot for newcomers and enthusiast alike. The game centres around the Expanding Symbol. Landing three Scatter Symbols on the reels will unlock ten Free Spins.
View details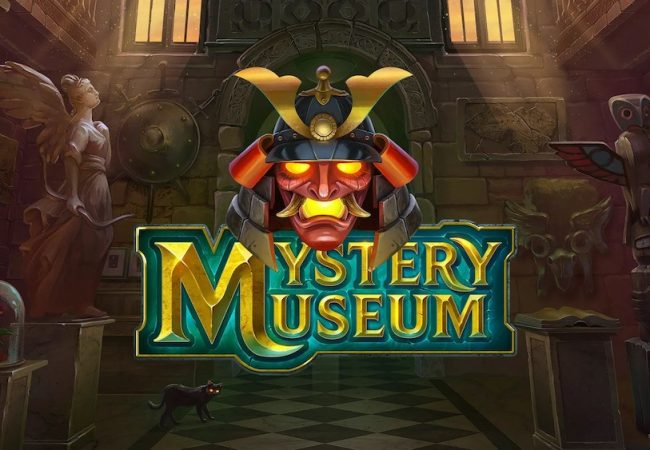 Mystery Museum Slot
Mystery Museum slot have 5×3 reels with 10 paylines that takes players on a mysterious tour of a museum that's filled with historic artifacts and stories of the past.
View details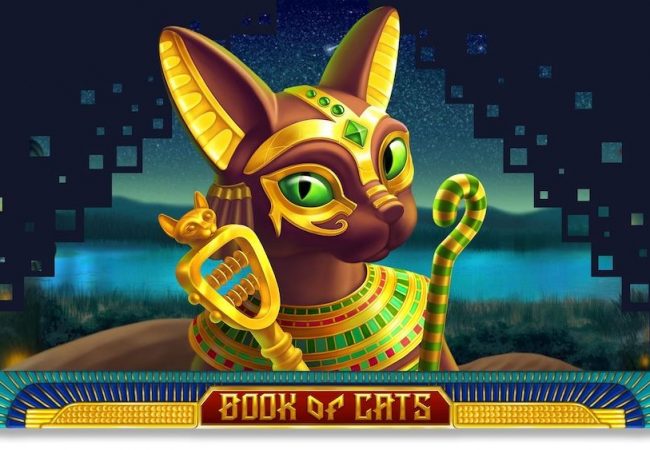 Book of Cats Slot
Book of Cats is a captivating slot that will launch you into Egypt, giving antique treasures for the great pleasure. Players will be closer than ever to the ancient myths of the golden age and jaw-dropping winnings.
View details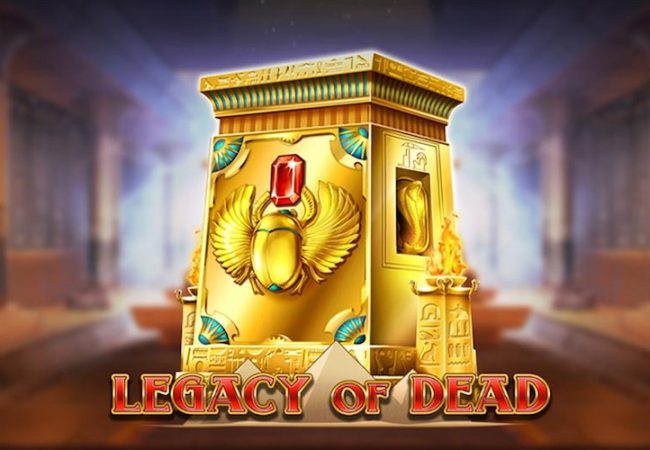 Legacy of Dead Slot
Legacy of Dead is a 5-reel video slot game. Up to 10 lines can be activated, lines are numbered and always activated in numerical orde. The Scatter symbol acts as a Wild, and substitutes for all other symbols.
The game incorporates famous Egyptian symbols such as the Eye of Ra, Bastet (Cat Goddess), Ankh (Symbol of Life), Tutankhamun mask, and the Scarab to further add to the appeal. Some of these symbols act as scatters and wilds, triggering the free spins features where you can receive up to 33 free spins! The Book of Pyramids allows you to voyage through Egypt while exhuming long-lost treasures and absorbing the grandeur of the pyramids.
How to Play Book of Pyramids
Figuring out how to play the Book of Pyramids is child's play since you only have to hit "Spin" or "Auto Spin." As easy as that may be, you'll need basic game knowledge to commence gameplay. To bet, follow this procedure:
Choose the Number of Paylines You Prefer to Use
You can find this option at the bottom bar labeled "Line Count." The game has 5×3 reels and 9 paylines. The paylines are adjustable, and you can choose how many active lines you want to play with.
Select Your Bet Amount per Line
The max bet per line is $1, meaning to play all lines, you'll spend $9. On the other hand, the minimum bet amount is $0.10. If you want to play with all paylines active, click the "MAX BET" button.
Click "Spin" to Start the Game
If the symbols form a winning combination, you'll receive a payout according to the paytable. However, if they don't, you lose your bet.
Book of Pyramids Symbols and Features
The highest-paying symbol during regular spins is the Tutankhamun mask, 6,666x. However, you can trigger the free spins bonus feature, where you can get up to 9,999x your bet per line. To launch free spins, you'll need to land 3, 4, or 5 Scarab symbols on the reels. For 3, 4, or 5 of these symbols, you'll get 11, 22, and 33 free spins, respectively.
The Scarab is the most potent symbol as it acts as a Wild and Scatters simultaneously. Therefore, it can replace other characters to form more extended winning patterns, thus boosting your winning chances. Also, during the bonus spins, you can retrigger the free spins.
RTP
Not only is Book of Pyramids captivating, but it also possesses one of the highest RTPs among BGaming's titles. It has an incredible 97.13% RTP!
Theoretically, if you deposit $100 while playing, you can expect a return of $97.13 over your entire gambling session. Of course, that's plausible in the long run, but since it's a random game, any results are possible in the short run.
How Much Can You Win?
You stand to earn a pretty solid buck even during your regular spins. The highest amount you can win during this round is $6,666 (6,666x$1). The payout is calculated per bet line and not your total bet. Similarly, if you're lucky enough to land five Scarab symbols, you'll get the maximum free spins (33) and a chance to win a lucrative $9,999.
House Edge for Book of Pyramids
A house/casino has an inbuilt statistical upper hand over the player – the house edge. Casino games with the lowest house edge often payout more. With a 2.87% house edge, Book of Pyramids is certainly one of the better-paying games.
Theoretically, a casino earns a 2.87% profit from your total bets over an extended gambling period. So, for example, if a player uses $100 to play, the casino will keep $2.87 as the game's house edge.
What is Provably Fair Algorithm?
Like most BGaming's casino games, Book of Pyramid is also fused with the Provably Fair algorithm. That allows players to verify the fairness of the game while also ensuring casino operators are offering transparent services. The Provably Fair technology was adopted from cryptocurrencies. Hence, crypto enthusiasts might be more familiar with it.
How Does Provably Fair Algorithm Work?
Nonetheless, if you're not, you're at the right venue. This is how the Provably Fair algorithm works:
1. Prior to placing your bets, the casino will provide a hashed server seed. It's encrypted. Therefore, neither you nor the casino can access and change it.
2. Your web browser will then spontaneously generate a client seed. The seed usually contains your bet. We recommend adjusting this seed for extra credibility.
3. Each bet you place on the Book of Pyramid is documented in the cryptographic nonce, which allows you amicably track your bets.
4. Finally, the server and client seeds will converse to determine the spin's outcome.
After the result, win or lose, you'll receive the unhashed version of the client seed that'll help confirm the game's fairness.
How to Check Game Fairness?
We've seen how the Provably Fair algorithm works. Now let's get to its rendition. On the game's top-right corner, you'll see a badge-like icon. It's the first icon there. You'll open the game's provably fair menu if you click it. So, to prove your outcome's integrity, copy the hash information of your previous spin. This information is in the field tagged "Result + Secret."
Locate any hash generator online, paste the hash details in the "Data" segment, and then hit "Generate." The code generated should match the code on the "Hash (Result + Secret)" section. If it doesn't match, the result isn't honest.
If that process is too tedious for you, you can always check the game's fairness without departing from the game. Simply click "Verify" while on the game's Provably Fair menu. A "Successful verification" message means the outcome is fair.
Top Provably Fair Casinos
Our experts prepared a list of the top provably fair casinos. You can filter the casino sites by cryptocurrency, game provider or game types to choose the best one for you.
Game Strategies
Book of Pyramid is an engaging game, and players would fancy winning big. Truthfully, that's where the fun lies. Unfortunately, there's no flawless system that warrants success every time. However, we recommend these tips that'll maximize your winning odds:
Tip 1: Play with Maximum Lines
Book of Pyramid allows players to adjust the number of active paylines during the game. While you might get lucky playing with fewer lines a few times, the best option is to play with the maximum paylines, 9. That boosts your chances of winning because you have a chance of forming longer and better winning combinations.
In addition, while playing with all the nine paylines active, you can reduce the amount of bet per line. That will also reduce your potential winnings, but you'll play for a more extended period, increasing your chances for better rewards.
Tip 2: Eye on the Prize
Every player aims to get the big rewards the Pharaohs have in store. To win better prizes, you can sustain your bankroll longer to give you a better chance at the free spins bonus feature. While it's a random game, most bonus features appear after you've played for a longer period. So, it's only reasonable to play while aiming for the big payout.
Tip 3: Learn the Game
Before using your funds to play Book of Pyramids, utilize the free-play mode to learn how to play the game. In the demo version, you're using virtual money, and the entertainment value is just as great, only that the wins aren't real. You can later transfer the experience gained here to play with real money at credible online casinos.
Do We Recommend Book of Pyramids?
Amongst all the ancient Egypt-themed games in the market, none exhibits that theme more elegantly than the Book of Pyramids by BGaming. From the soundtracks to the design, everything is exquisite. We would've loved more bonus features, but the current free spins feature is still great.
You can win up to 33 free spins and have a shot at the grandest prize- $9,999. Even without this, the regular wins are tasty. We highly recommend it as it also has a higher RTP- 97.13%, offering frequent payouts.
Players Favorite Casino to Play Book of Pyramids
Welcome bonus
150% up to €2000 Welcome Offer
Play