Bonanza Wheel by Evoplay Free Play & Review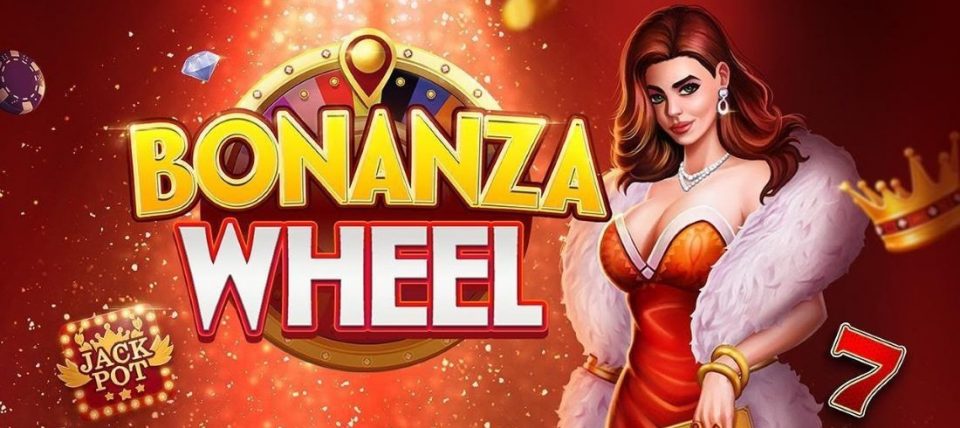 Play This Game for
Real Money
Game Facts
Software provider
Evoplay Entertainment
Where to Play Bonanza Wheel?
Bonanza Wheel Provably Fair Game Review
There's nothing more ecstatic and thrilling for a player than spinning wheels at online casinos. Will you score or lose a bet? That uncertainty of how it will all unfold makes it highly absorbing. Evoplay's addition to its series of instant win games, Bonanza Wheel, offers players that authentic experience.
That's not all; there's a twist in the game – a bonus game. So, you'll not only play the base game but also launch into a bonus round where you could win a jackpot! With different multipliers, the base game also offers excellent winning opportunities. In this comprehensive game review, we'll cover the game basics, how to play, and how to verify its fairness. Read on!
How to Play Bonanza Wheel
Playing Bonanza Wheel is as easy as 1, 2, 3. Find below a step-by-step guide:
Set Your Bet
The first thing you should do is to choose your bet amount. The minimum bet is $1, while the max bet is $100.
Click the Spin Button
After setting your bet, you should simply click on the Spin button. Alternatively, click the Auto-spin function to speed up the game. The auto-play feature allows you to choose your desired auto spins, usually between 10 and 100. Furthermore, you can customize when to stop the auto spin according to your preferences.
Check Your Winnings
You'll receive a payout if the wheel stops and the pointer is on 1x, 2x, 3x, and 5x multipliers. The amount of payout depends on how much you bet. However, you lose if the arrow stops on the "0" section.
Bonanza Wheel Basics
The game has two hosts, the seductively enchanting Anastasia and her deputy, Orland. They'll be responsible for spinning the wheel and granting you various multipliers. The different multipliers you can land include 0, 1x, 2x, 3x, and 5.
Bonanza Wheel Bonus Game
The Bonanza Wheel bonus game will launch if the arrow lands on the "Bonus" section. This is where you could win the jackpot with a 300x multiplier.
A player will then receive a "scratch card" with hidden symbols with different multipliers. So, if you hit the "Play/Spin" button, the bonus game will begin, and the characters on the card will be revealed. You'll receive corresponding payouts if you collect 3 or more similar symbols. These are the multipliers of the various symbols in the bonus round:
Scarlet 7: 3x
Gold Coins: 5x
King's Crown: 15x
Diamond: 50x
Jackpot: 300x
Notably, if you receive a set of two different symbols, only the highest paying symbol will be paid out. So, for example, if you land 3 gold coins (5x) and 3 diamond symbols (50x), you'll receive a payout for the diamond symbols only.
RTP
Expert gamblers use a game's Return to Player (RTP) percentage to decipher if it'll payout more often or not. Games with higher RTPs tend to offer players regular payouts. However, that's practical if you play for an extended period. Bonanza Wheel has a 96.01% RTP, which is fair. So, in the long run, after playing this game with $100, for example, you can expect $96 in return.
How Much Can You Win?
Bonanza Wheel is a simple-to-play game of chance and luck. On a good day, you can cash out an incredible amount of money. For example, during the base game, assuming you're wagering the maximum amount of $100, with a 5x multiplier, you can win $500. That's just a single spin!
If you land jackpot symbols during the bonus round, you'll get a 300x multiplier. Thus, if you're playing with $100, you can clear the casino off $30,000! However, it'll depend on how much you bet.
House Edge for Bonanza Wheel
A house edge is a casino's long-run statistical advantage over a player. It's how gambling establishments make profits. Interestingly, it's an element incorporated in all casino games. While it's a casino's advantage, players use it to determine games that payout more.
Games with a higher house edge percentage offer fewer payouts. Bonanza wheel has a 3.99% house edge. So, ideally, the casino keeps 3.99% of your total bets. Nonetheless, please note that this % applies to the long-term results. It's a random game, and you can win big with only a few spins.
What is Provably Fair Technology?
Bonanza Wheel is a provably fair instant win casino game. So, what does "Provably Fair" mean? Simply put, it's an advanced technological algorithm that allows punters to prove the fairness of casino games. But, more importantly, this technology has come to aid players playing at the so-called "cheating casinos." With this feature fully incorporated in Bonanza Wheel, you can enjoy an immersive gambling experience with pluck!
How Does Provably Fair Technology Work?
How does this technology work? Before you place bets and click "Spin" in Bonanza Wheel, the algorithm generates spin results by employing three determinants:
Server seed: supplied by your casino site.
Client seed: provided by your browser.
Nonce: each time you spin the wheel, this variable increases, recording each event. Your nonce may begin at 0 or 1.
Therefore, you'll first get a hashed server seed from your operator before wagering. The server seed contains the outcomes of the whole game. You'll then receive a randomly-generated client seed from your browser. Consider modifying the client seed before betting. Note: You cannot hack the server seed since it's encrypted. Hacking it would mean you'll know the subsequent spin outcomes and cheat the game.
The client and server seeds will determine the spin's result and payout accordingly. Finally, you'll obtain the unhashed version of the client seed to prove your outcome's fairness when you end your session. Hashing simply means converting a long string of information into short.
How to Check Game Fairness?
Thus, to check the fairness of your Bonanza Wheel spin results, the "Nonce" will come in handy. Since it has a record of every bet you made, it'll be easier to select a specific bet event to verify its fairness. While on your Bonanza Wheel game screen, go to the "History" page. The page has details of all bets you made.
Select the "info" icon and copy the "Validation String" of a specific spin result. Alternatively, you can find the "Validation String" above the "Rules" icon. After copying the validation string information, paste it into the "Data" field of any SHA-256 hash generator. Finally, click "Generate" to get your hash code. If the generated code matches your game's hash code, the game is fair!
What are the Best Provably Fair Casinos?
Our experts have made a list of the best provably fair casinos. Filter the casino sites by game provider, cryptocurrency or game type and select the best one for you.
Game Strategies
Every player would fancy winning with every spin, and no existing gambling strategy can guarantee wins on Bonanza Wheel. However, you can increase your chances of winning using the following tips:
Tip 1: Maintain your Bankroll
Undoubtedly, the Bonanza Wheel base game offers good payouts with pleasing multipliers. However, the bonus game provides more stunning payouts with incredible multipliers, especially the jackpot (300x). So, the long-term aim would be to get to the bonus round.
You'll have to maintain your bankroll for as long as possible to do that. Similarly, you can place low-value bets if you're a beginner to avoid losing a huge chunk of your bankroll. That will allow you to play longer while studying the game.
Tip 2: Find a Credible Platform
You've unquestionably heard of online bitcoin casinos failing to payout players after winning. Please avoid such platforms when playing Bonanza Wheel. You wouldn't want your winnings to disappear after hitting the jackpot. So, you can choose UKGC and MGA-licensed casinos that provide a safe gambling environment.
Tip 3: Master the Game
We all know what practice makes. Although it's a game of chance, you'll need to perfect your playing skills. Learn and master the game rules, paytable, features, symbols, and gameplay. The best way to do that is by playing the demo Bonanza Wheel version. Studying the game gives you the confidence to decide when to increase or decrease your stakes. That way, you can boost your winning chances.
Do We Recommend Bonanza Wheel?
We like the fact that Bonanza Wheel isn't an ordinary spin-and-win game. The inclusion of the bonus game's an open invitation to gamblers who plump for a twist in their gambling adventure. We often recommend games with RTPs of over 95%, and certainly, Bonanza Wheel makes the cut.
In addition, it offers lucrative payouts during the base and bonus games. With its agile graphics and HTML5 technology, you'll enjoy a smooth gameplay experience even on mobile devices. So, take on the Bonanza Wheel! Defy the odds, and define your wins!
Players Favorite Bonanza Wheel Casino
Start Playing today by following the "Play" Button below
Welcome bonus
150% up to €2000 Welcome Offer
Play