What Is Litecoin?
Cryptocurrencies are gaining more speed by the day, as the digital world is now searching for alternatives to the market leader Bitcoin. The current number of active cryptocurrencies is estimated at 6,000. Not all of them will survive the test of time, and this is normal given the industry dynamics.
However, a few cryptocurrencies look as though they are here to stay, and their popularity is constantly growing. One of them is Litecoin, a widely used cryptocurrency that has quickly found a place in the top most utilized decentralized payment tools.
Litecoin: The Origins
Litecoin has a very interesting history, which demonstrates why it is so important for cryptocurrencies to be flexible and adaptable to market conditions if they want to survive in the long run. In 2011, a former Google employee, engineer Charlie Lee, launched Litecoin using a copy of Bitcoin's source code. It is regarded as one of the first altcoins. For those, who are unfamiliar with the term, an altcoin is a cryptocurrency other than Bitcoin.
RELATED: Best Litecoin Casino Sites
The Evolution of Litecoin
When Lee designed Litecoin, he aimed to address the growing concerns that crypto market leader Bitcoin was moving away from its original purpose – to avoid centralized control. Instead, Lee argued, the big mining firms were getting their hands on Bitcoin, thus making it centrally controlled. Therefore, Litecoin would provide an alternative, he stated.
However, his endeavor did not succeed, and enterprise miners seemed to be gaining control over the large portion of Litecoin mining. Then a clever move came on behalf of the altcoin's creators. Instead of succumbing to the market conditions, they decided to rework Litecoin and transform it into both a mineable coin and a peer-to-peer payment system. Thus, the cryptocurrency not only survived but has also thrived among its counterparts for quite a few years already.
That said, what are the most important things to know about Litecoin? Well, to begin with, since it somewhat derives from Bitcoin, this altcoin does share similar features with the industry leader. However, it still uses a different algorithm. Simply put, this is the reason why it has a faster transaction time compared to Bitcoin. The latter fact is why Litecoin aims to become the primary medium for daily crypto transactions.
How Does Litecoin Mining Happen?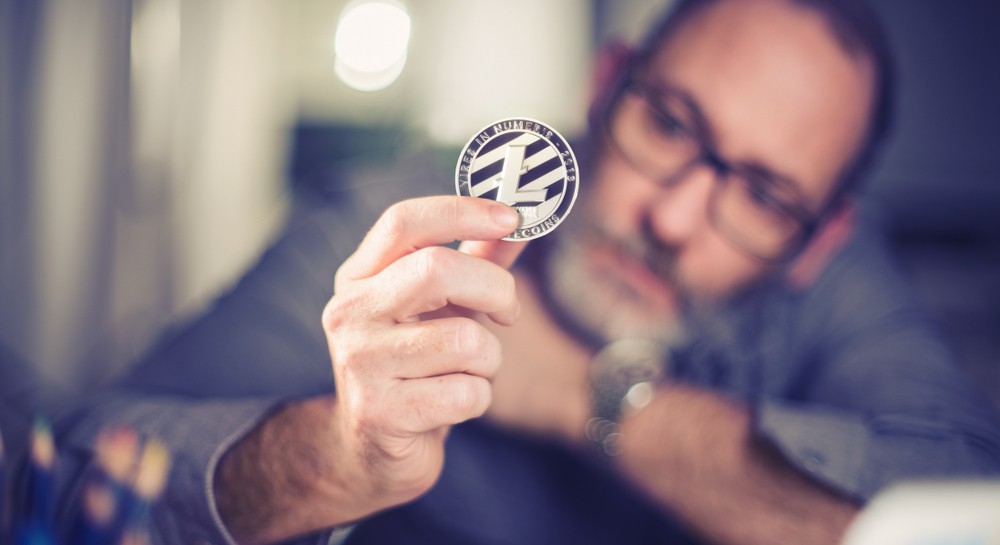 As we mentioned in the first part of our article, Litecoin's initial purpose was to prevent largescale miners from establishing control over the mining process. Its creators used an alternative encryption method to that of Bitcoin to discourage enterprises. Nonetheless, professional miners do possess advanced tools and know-how and quickly found a way to avoid this obstacle.
Instead of giving up, however, Litecoin adapted to the circumstances and is now minable by ASIC miners. The process works simply. There is a block that is stored within the blockchain containing the Litecoin transaction information. The mining software verifies the block and makes it visible to the miner. Upon verification, a subsequent block within the blockchain is created, and you get a Litecoin as a reward for this.
Litecoin Facts
Regardless if you are interested in mining Litecoin, investing in it, or simply using it for your daily transactions, you need to know a few basic facts about this cryptocurrency. This will help you better understand its nature and make the right decisions.
The Difference Between Litecoin and Bitcoin
The most significant difference between Litecoin and Bitcoin is in the maximum supply cap. Bitcoin's maximum supply is capped at 21 million. In contrast, Litecoin's maximum cap is much higher at 84 million.
Another important distinction between the two cryptocurrencies lies within the transaction speed. As we mentioned above, Litecoin transactions are much faster. To be precise, a Litecoin transaction is four times faster than a Bitcoin transaction. Litecoin and Bitcoin have different mining protocols. Litecoin uses a modified version of Scrypt, whereas Bitcoin utilizes SHA-256.
Nonetheless, there might be a downside to Litecoin's speedy transactions. The reason is the fewer verification rounds applied. While Bitcoin transactions need approximately 10 minutes to get verified, Litecoin's take only 2.5 minutes.
How to Buy and Sell Litecoin?
If you are into crypto, by now, you should be aware that cryptocurrencies are bought on cryptocurrency exchanges. As the industry is developing, these exchanges are becoming increasingly regulated. For instance, the US exchanges are monitored and regulated by the Securities and Exchange Commission. Some European countries are also adopting different regulation tools. However, in other places, unregulated cryptocurrency exchanges still exist. Therefore, we advise you to approach them with caution.
Selling Litecoin happens on the same exchanges you have used to purchase it. However, the process is different depending on whether you sell on a centralized or decentralized exchange. To avoid any confusion, you need to get familiar with the specific rules for selling on your preferred exchange. Also, you might want to check which exchanges allow you to sell your Litecoin for fiat in case you are interested in such an outcome.
The Future of Litecoin and Its Investment Potential
It is important to note that Litecoin was not originally created for investment purposes. Rather, as we explained, the goal was to become the preferred medium for daily crypto transactions. However, quite a few investors have found this cryptocurrency attractive, so it is not unusual to buy it as investment.
Nonetheless, no one can predict the future of Litecoin or any other cryptocurrency with great precision. The reason is that new cryptocurrencies emerge every day, the technology is constantly evolving, and the crypto legislation across the world is still developing. Therefore, if you wish to invest in Litecoin, the best thing to do would be to consult with professionals in this area.