Top 5 Games by Esspresso Games
Espresso Games has become a household name in the world of online slot games, offering a wide variety of games to cater to different interests and preferences. In this article, we will explore the top 5 Espresso Games slot games that have captivated players around the world. From football-themed slots to classic fruit slots and Las Vegas-themed slots, these games offer exciting features and potential big wins. So, let's dive in and discover what makes these Espresso Games slot games so popular among players.
Maracana Jackpot: A Football-Themed Slot Game with Exciting Features
If you're a fan of football and slot games, Maracana Jackpot from Espresso Games is a perfect choice for you. This classic football slot has 5 reels and 4806 pay lines (Bothway), with symbols on the reels that include football items such as balls, sneakers, football gloves, whistles, and others. With a minimum bet of €0.4 per spin, you can enjoy the exciting gameplay and potentially win big!
Although the game's low RTP level of 94.58% may seem unimpressive, it's offset by interesting features such as Free Spins with additional features, three types of Jackpots, and a Multiplier. These features can potentially increase your winnings and make the game even more thrilling.
One of the best things about Maracana Jackpot is its simple and clear interface. It allows players to quickly start playing and enjoy the gameplay without any complicated settings or confusing options.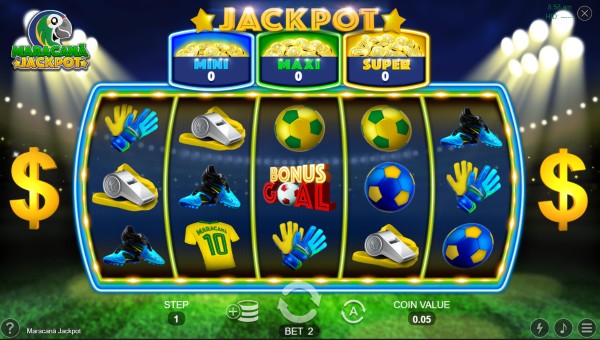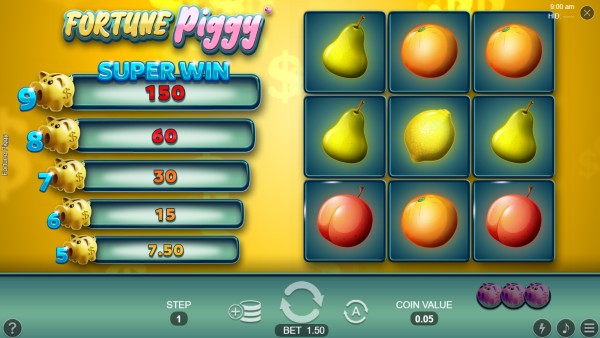 Fortune Piggy Slot: A Fun and Easy Fruit Slot Game
If you're looking for a fun and easy fruit slot game, Fortune Piggy from Espresso Games is worth trying. This funny slot game has a small 3-3 playing field, and all you need to do is catch 3 identical symbols for a regular win, or catch 5 or more pigs for a big or mega win! With bets ranging from €0.50 to €37.50, Respins and Free Spins are present in the game as auxiliary and interesting features. Pigs and fruits can bring you profits if you play skillfully!
Lupine III Colpo al Casino: An Exciting Game with Unique Features
If you're a fan of Lupin III, you'll love the Lupine III Colpo al Casino slot game from Espresso Games. This slot game has a standard layout of 5 * 3, 15 paylines, and a bet size of 0.15 to 18.75 euros. With many interesting features, the Wild symbol replaces other characters, and you can trigger the free spin game by spelling the keyword (collection of special characters). It's not an ordinary free game, as you'll first choose two of the five cards, each with hidden extra spins, multipliers, and other ancillary features, but you can also open the stop card. Try this exciting game and win big!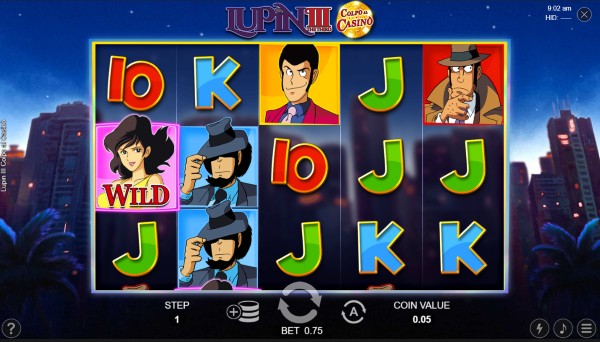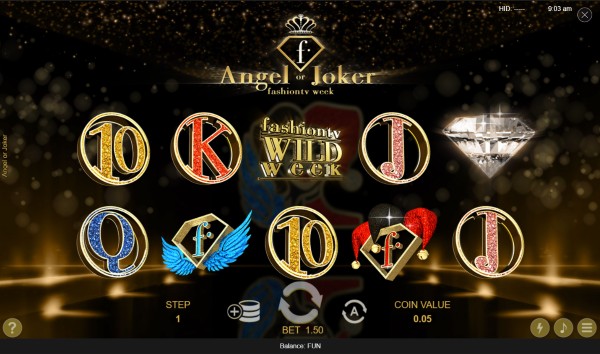 Angel or Jocker Slot: A Classy Slot Game with an All-Ways-Win System
Angel Or Joker is a classy online slot game from Espresso Games, featuring angels and jokers that can appear during gameplay and help you earn some decent wins. With a grid of two rows and five reels, the all-ways-win system is in effect, and there are 62 ways to win on every spin. You can win by landing enough matching symbols anywhere on adjacent reels from left to right.
One of the unique features of Angel Or Joker is the Diamond scatters. You can land them anywhere on reels 1, 3, and 5 to trigger the Diamonds Are a Girl's Best Friend feature. You'll be given 10 respins, and the triggering scatters become sticky and remain where they are, potentially increasing your winnings even more.
Golden Casino Slot: A Classic Slot Machine with a Las Vegas Theme
Golden Casino is a classic slot machine from Espresso Games with a Las Vegas theme. It features 5 reels and 20 paylines, with symbols that include lucky 7s, playing cards, chips, and dice. The game has a scatter symbol, a wild symbol, and a bonus round where players can win free spins. With an autoplay function and adjustable bet sizes, you can customize your gaming experience. The high-quality graphics and animations, along with the bright and colorful design, make the game even more engaging and exciting.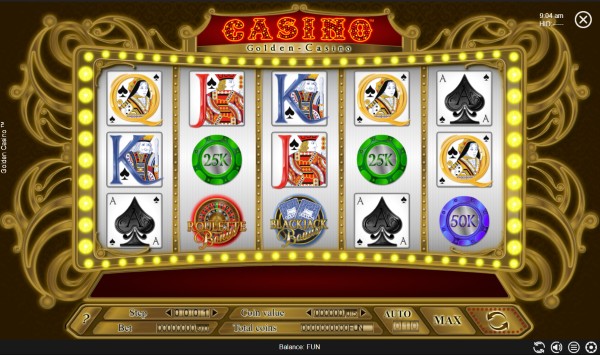 Conclusion
Espresso Games has a wide range of slot games that cater to different preferences and interests. From football-themed slots like Maracana Jackpot to classic fruit slots like Fortune Piggy and Las Vegas-themed slots like Golden Casino, there's something for everyone. The unique features and exciting gameplay make these slot games stand out and potentially increase your chances of winning big.