Sizzling Kingdom: Bison Slot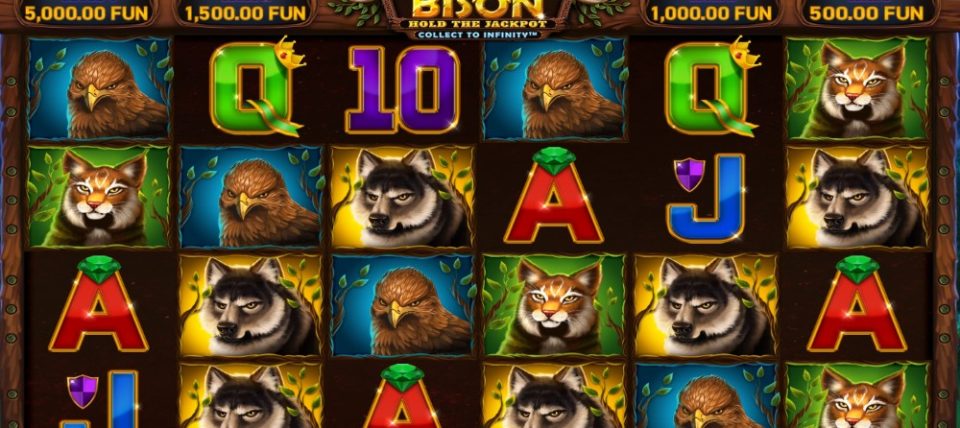 Play This Game for
Real Money
Game Facts
Best Casinos to Play Sizzling Kingdom: Bison Slot
Sizzling Kingdom: Bison Slot Overview
Wazdan has come stampeding in with its Sizzling Kingdom: Bison slot game that is absolutely stacked full of features. In this review, we take a look at all Wazdan's game has to offer, including potential payouts and maximum possible wins, the potential risks of playing, and what features you can expect. But when we're finished, will the game be as wild as the bison it has based its theme on? Or will it be tame and tepid? There's only one way to find out.
Sizzling Kingdom: Bison Slot RTP, Volatility & Top Win
RTP
In order to assess the risk of a slot game, people look at the RTP that has been assigned by the provider following rigorous testing. It is a figure that calculates the potential return from the game across its entire player base looking at $100 spends. With an RTP of 96.12%, this would suggest that over time, for every $100 spent playing this game, it will eventually pay out $96.12. But this isn't guaranteed, it's just an average for all players because some will win more, some win less, and others lose.
Volatility
Wazdan has created a habit now of giving more control to its players and it does this by allowing you to control the volatility of your slots. This determines how much and how often your slots payout. You can select high volatility which will pay out less frequently but will often trigger bigger wins.
You then have low volatility at the opposite end which pays out more often but usually triggers smaller amounts. In between, you have standard or medium volatility which is a more balanced style of play with a good amount of wins triggered with a mix of low and high wins.
Top Win
When it comes to a maximum win, the best you'll get out of Sizzling Kingdom: Bison is 5,000x your bet value if you can win the game's jackpot. To find out how much the individual paying symbols pay out, check the table below:
Sizzling Kingdom: Bison Slot Winning Symbols
| | | | | |
| --- | --- | --- | --- | --- |
| Symbols | Match Three | Match Four | Match Five | Match Six |
| Ten | 0.2x | 0.3x | 0.4x | 0.6x |
| Jack | 0.2x | 0.4x | 0.6x | 0.8x |
| Queen | 0.3x | 0.5x | 0.8x | 1x |
| King | 0.3x | 0.4x | 1x | 1.2x |
| Ace | 0.5x | 0.8x | 1.2x | 1.5x |
| Eagle | 0.6x | 1x | 1.5x | 2x |
| Bobcat | 1x | 2x | 4x | 10x |
| Wolf | 1.5x | 4x | 8x | 15x |
| Bear | 2x | 6x | 15x | 30x |
| Bison (Wild) | X | 10x | 20x | 40x |
How to Play Sizzling Kingdom: Bison
When it comes to playing Sizzling Kingdom: Bison, it's a very straightforward slot game to learn to play. Just adjust your bet value to the one you are comfortable with and press spin. You can even switch on autoplay with a number of limits you can put in place to gamble responsibly.
Like most games, wins are triggered by matching three or more of the same symbol across any of the game's pay lines. However, with its reels measuring six across by four rows down, it's almost surprising there aren't more than ten pay lines.
What Features Does Sizzling Kingdom: Bison Offer?
There are three main features to this game, each with its own bonus game that can trigger potential big wins.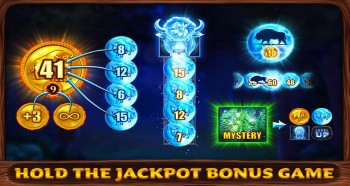 Hold the Jackpot Bonus Game
The first is the Hold the Jackpot bonus game activated when six or more bonus symbols land on the reels in the same spin. This then takes you to a new set of reels where you are trying to fill up the reels with more bonus symbols to claim the jackpot. There are a number of special symbols too, which affect the game from leveling up the jackpot to adding multipliers to some symbols. Fill up all the reels and the jackpot is yours.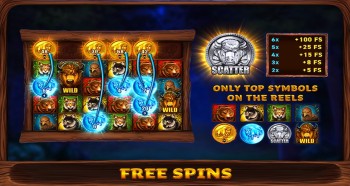 Free Spins
If you land three, four, five, or six scatter symbols you can unlock between eight and 100 free spins. You can then win additional spins during the free spin round. A new row will appear at the top of the reels with golden bison that collect all the values of bonus symbols that land beneath them. Winnings are added up and paid out once free spins are over.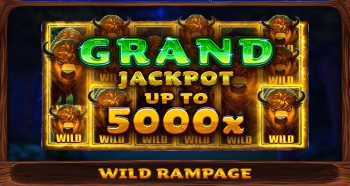 Wild Rampage
Wild Rampage is the final feature and works on a similar grid to the Hold the Jackpot bonus. You are given three spins and are trying to land as many wild symbols on the reel as possible. For each symbol that successfully lands your spins reset. Once all three have been used without a new symbol appearing, then any winnings will be paid out.
Sizzling Kingdom: Bison Graphics & Soundtrack
The Sizzling Kingdom: Bison game isn't so sizzling for a game with its title. In fact, it is relatively slow-paced, being set in the peaceful woodland under the night sky with various docile animals meandering in the background. The soundtrack complements the overall theme well, with subtle panpipes that help to create a very relaxed atmosphere.
In Conclusion
We love how many features are packed into Sizzling Kingdom: Bison and each one is different enough to keep the game fresh for a long time, as you hunt each bonus down. Even the maximum win is a decent size. However, the one thing that lets it down is that, for a massive slot with six reels and four rows, to have just ten pay lines feels a little cheap and we'd like to see it expanded upon. Still, we enjoyed our time playing it, even if we weren't completely bowled over by the stampede.
Best Casino with Sizzling Kingdom: Bison Slot
Open an account now to grab amazing prizes
Welcome bonus
150% up to €2000 Welcome Offer
Play