Medium Volatility Crypto Slots
What does medium volatility mean in crypto slots? Learn how medium volatility slots work and read a few important tips on increasing your winning chances.
What are Medium Volatility Slots?
Slot games have different levels of volatility or variance based on how difficult it is to score a prize. When talking about high volatility or low variance, it is immediately apparent what to expect. However, medium volatility is not as easy to pin down when talking about bitcoin slots. Where exactly is the border between low, medium, and high?
There is no clear distinguishing line that marks the beginning and end of medium variance. Many software providers rank slot volatility between one and five, with one being low and five being high variance. A medium variance game would cover ranks two, three, and four in such a system.
Generally, medium volatility crypto slots offer a balanced combination of wins and big prizes. You stand a chance of winning solid rewards, but not as high as high variance titles. Simultaneously, you win frequently, but not as often as in low volatility releases.
Best Medium Volatility Slots
We have seen many fantastic medium variance slot games launch. With such a variety of titles, you can spend hours digging through releases to find something to play. Fortunately, you do not have to do that. Our experts recommend a few of the best medium volatility crypto slots below.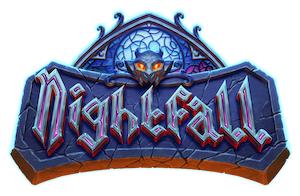 Nightfall
Push Gaming takes us to the polluted streets of Victorian London in Nightfall. The visuals are done incredibly, as the backdrop wonderfully sets the scene. Symbol designs also help build up the creepy atmosphere. Add stellar animations to the mix, and you have a world-class medium variance game.
This game has a five-reel board with twenty paylines. The RTP for this release is 96.36%, which is above average. Available features include cascading reels, fireballs, multipliers, free spins, and a feature buy mechanic. The top prize for Nightfall is 20,000x your total stake.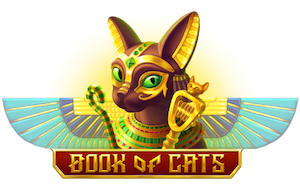 Book of Cats
What happens when you combine cats, ancient Egypt, and BGaming's talented art team? You get Book of Cats, one of the most visually attractive medium volatility slot games. Palm trees and the sprawling river Nile dominate the backdrop, while icon designs all share a cat motif. You also benefit from some eye-catching animations.
This release has a six-reel board with ten active paylines. It also has a 94% RTP, which is somewhat lower than what we would like to see. You benefit from Wild Scatters, the risk game, a winline expanding feature, and free spin with expanding symbols. The top prize is 10,000x your stake.
Magic Shoppe
Are you bold enough to learn magic? Betsoft has some spells they are willing to teach you if you dare venture into their Magic Shoppe. The backdrop makes it immediately apparent this is a dangerous venture. Icon designs are regular magic trick props, barring the floating skull with magical runes on it.
The game has five reels and twenty-five paylines you cannot toggle on or off. It has a 94.58% RTP, which is slightly below average. Extra features include Sun and Moon free spins with guaranteed prizes, transforming Wilds, and the double-up bonus. The game's jackpot is 4,104x your total stake.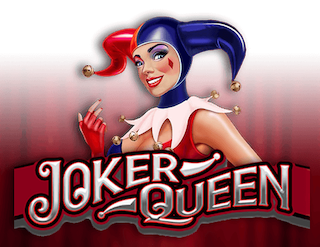 Joker Queen
Classic slot themes remain popular with players, which Joker Queen exploits to its fullest. BGaming combines the charm of classic slots with a digital landscape to create a unique theme. The colorful backdrop helps immerse you into the world, while the traditional icon designs give it that old-timey flair.
You can play this game on a five-reel board with forty paylines. This title has a 96% RTP, which beats the slot average. Available bonuses include re-spins, stacked Wilds, bonus buy, and chance x2. Finally, The Joker Queen can grant a maximum payout worth 1,172x your wager.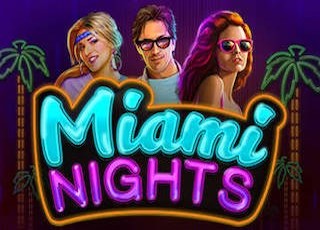 Miami Nights
The palm trees, the neon lights, and a style that remains eternally unique. Miami Nights takes us back to the golden age of Miami: the 1980s! The symbol designs look fun and exciting, adding to the visual excitement. The background is a little on the simple side, giving us a glimpse of Miami just before sunrise.
You play this release on a five-reel board with twenty paylines you cannot change. It has a 96.08% RTP, which is above average for video slots. You benefit from multiple bonuses: free spins, Wild multipliers, and two ways pay. The top prize for Miami Nights is 5,780x your wager.
Compare the Best Medium Volatility Slots Casinos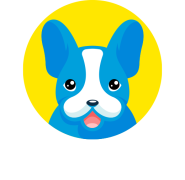 150% up to €2000 Welcome Offer
bnb

busd

btc

bch

ada

doge

eth

ltc

xrp

shib

sol

usdt

trx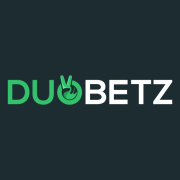 125% up to 1 BTC Welcome Bonus
bnb

busd

btc

bch

ada

doge

eth

ltc

neo

xrp

shib

sol

usdt

trx

120% up to €2500 Welcome Bonus
bnb

busd

btc

bch

ada

doge

eth

ltc

xrp

shib

sol

usdt

trx
Specifics playing Medium Volatility Slots
Medium variance slot games can vary wildly in terms of available RTP. Because of that, you should check the RTP of each crypto slot before playing it.
You need to keep control of your bankroll, even when playing medium volatility slots. Loss streaks are still possible, so do not overstep your budget.
It is essential to confirm the crypto slot you are playing is legitimate. You can usually avoid this by playing games made by trustworthy software providers in regulated online casinos.
Check what kind of top prize you can win playing medium variance video slots. Some even go as high as 5,000x, which can rival high volatility games.
Ensure the crypto casino you are playing in has reasonable withdrawal limits. If you score a big win, you do not want it to take months to withdraw everything.
Additionally, you should pass KYC procedures before playing medium volatility slots. That way, cashing out wait times will be lower if you eventually win.
Medium Volatility Crypto Slots Advantages over Regular Slots
Reputable Developers: Many of the best bitcoin slots are medium variance games. These titles have broad appeal, leading to many top-tier developers creating these releases.
High RTP: The best medium variance crypto slots usually have high RTPs. However, that is not always the case, so make sure to double-check RTPs before playing.
Lots of Features: If you love playing many different bonus rounds, medium variance online crypto games should be on your radar. Free spins, multipliers, cascading reels, and much more are present in these releases.
Good Win-Reward Balance: The success of medium volatility games lies in offering a good balance between impressive jackpots and frequent wins. That makes it attractive to many players.
Awesome Jackpots: Top prizes range from 1,000x to 5,000x per round. That makes for a good reward, considering you have greater odds of winning than high variance slots.
Medium Volatility's Impact on RTP and Winning Hit Frequency
While medium volatility explains much about our favorite crypto slots, it is not the only metric. Variance also interacts with RTP and winning hit frequency, which we discuss below.
Medium Volatility's Impact on RTP
RTP and volatility are entirely unrelated to each other. That is why low, medium, and high variance slots have similar RTP values. RTP is about what kind of return you can expect playing a crypto slot. Medium volatility slots can have all kinds of return to player values, ranging as lot as 95% or as high as 98%.
Medium Volatility's Impact on Winning Hit Frequency
In contrast to RTP, volatility and winning hit frequency are closely tied. The higher a game's variance is, the less frequent its wins are. Medium variance crypto slots usually have winning hit frequencies ranging from 20-30%. That said, some releases will dip higher or lower, so double-check the percentage before playing.
Can I Play Medium Volatility Slots for Free?
Whether you can play medium variance crypto slots at no cost depends on your online casino. Some sites give you the option to play slot games in demo mode, letting you play the title without spending real money.
How do you take advantage of demo mode? Usually, you go to the game tile and have an option called demo or play for free. Click or tap that button to launch the release you are interested in for free.
There are no differences between playing at no cost and real-money play. As such, you can use demo mode and get the same experience.
Best Medium Volatility Slots Casinos
Sign Up Today and Play Your Favorite Slots!