Crypto Jackpot Slots
Are bitcoin jackpot slots worth it? Learn more how jackpot games work, what types of jackpots exists and how to increase your chance of winning.
Playing with cryptocurrencies was a hassle back in the day. However, that has not been the case for some time now. As excellent crypto-friendly online casinos continued to grow, so did the number of available games. In particular, slot games have benefitted the most from the explosive popularity of cryptocurrencies.
Over the years, we have seen many video slots charm audiences. One of these slot types is jackpot slots, which grant a sizeable cash prize to the luckiest punters. Many software providers offer you a chance to win their top prize using cryptocurrencies. Are you bold enough to try and take them?
What are Jackpot Slots?
Jackpot slots are as old as slot games themselves. Physical slot machines did not have complex features or thrilling visuals. Instead, these games relied on big wins to draw you in and impress you. Crypto jackpot slots continue this trend: offering a great way to land incredible wins.
There are two types of video slot jackpots: fixed and progressive. Fixed jackpots have a set value that does not change. If the top prize is 5,000x your stake, it is always 5,000x. Progressive jackpots increase with every spin, potentially allowing lucky players to win millions in a single spin.
Best Crypto Jackpot Slots
The broader adoption of cryptocurrencies has led many software providers to accept crypto betting. Between that and casinos getting creative with cryptocurrency wagering, support for playing jackpot slots with crypto is at an all-time high. We outline the best crypto jackpot slots and what makes them unique below.
Mega Moolah is perhaps the best-known network progressive jackpot in online casinos. It has frequently made the news with its million euro wins. With support for cryptocurrencies added to the game, Mega Moolah quickly catapulted itself to become one of the best crypto jackpot slots.
An amazing Quickfire crypto jackpot slot is Poseidon Ancient Fortunes. It has not one but four fixed jackpots that you can win! That said, getting this release's top prize is not easy. It requires taking advantage of its many features and lots of luck!
Play'n GO is far from the most prominent progressive jackpot developer. That just makes the success of Fruit Bonanza more exciting! Despite its age, it remains one of the most popular local progressive jackpots. If you can work with the dated visuals, you should check out this crypto jackpot slot.
Jackpot Slots VS Crypto Jackpot Slots
The inclusion of cryptocurrencies does not significantly change the core elements that make up jackpot slots. After all, both game types are all about landing mouthwatering prizes! However, there are some differences between the two worth considering. We listed the advantages of crypto and regular jackpot slots below.
Secure Transactions: One of the most significant advantages of cryptocurrencies is their security. Blockchain transactions are impossible to intercept, ensuring your funds stay safe as you spin.
Enhanced Privacy: Playing jackpot slots with cryptocurrencies means your bank does not know how you are spending your funds. If you care about privacy, crypto slots are the way to go.
Lightning Fast Payouts: Using cryptocurrencies allows you to withdraw slot wins very quickly. You do not have to deal with delays waiting for the jackpot to reach you.
More Game Variety: Not all software providers accept cryptocurrency payments. Playing jackpot slots with regular cash gives you more releases that you can play.
No Cryptocurrency Volatility: The nature of cryptocurrencies makes them much more volatile than standard money. Playing regular jackpot slots means you do not have to worry about crypto suddenly losing value.
Bigger Progressive Jackpots: More players automatically translate into more lucrative progressive jackpots. Crypto games do not have as many participants, meaning their jackpots usually do not climb as high.
Compare the Best Crypto Jackpot Slots Casinos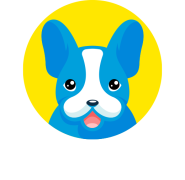 150% up to €2000 Welcome Offer
bnb

busd

btc

bch

ada

doge

eth

ltc

xrp

shib

sol

usdt

trx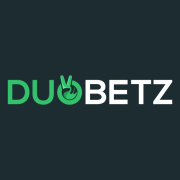 125% up to 1 BTC Welcome Bonus
bnb

busd

btc

bch

ada

doge

eth

ltc

neo

xrp

shib

sol

usdt

trx

120% up to €2500 Welcome Bonus
bnb

busd

btc

bch

ada

doge

eth

ltc

xrp

shib

sol

usdt

trx
Types of Crypto Jackpot Slots
Crypto jackpot slots come in many shapes and sizes. They all have their upsides, so it all comes down to what you prefer to play.
Fixed Jackpots
Fixed jackpot slots are the most common crypto jackpot slot. They are also the easiest ones to wrap your head around. The top prize is constant: it does not change no matter what you do.
You are not pressured to keep playing with a fixed jackpot crypto slot. The prize is always there, allowing you to try and win it at your convenience. However, fixed jackpot rewards are usually smaller than their progressive jackpot counterparts.
If you want the thrill of a big win without any extra baggage, then fixed crypto jackpot slots are for you.
Progressive Jackpots
Another option is progressive jackpot slots. Progressive jackpot crypto slots increase the top prize every time you place a bet. That allows the jackpot to grow constantly, eventually reaching a truly massive amount of money.
Even among progressive jackpots, there are different types you can win. Local jackpots, network progressives, and wide area progressive jackpots are all available options. Each type handles progressive jackpots a little differently, which impacts how you play.
Progressive jackpot crypto slots offer unparalleled winning potential. If you want the biggest wins possible, you should opt for progressive jackpots and hope you get lucky.
Local Jackpots
Local progressive jackpots are the most straightforward progressive jackpot crypto slot. In this game, the progressive jackpot only increases when you play that specific game. Unlike other progressive jackpot types, no other releases can increase the top prize.
You should opt for local jackpots if you want the greatest odds of winning. Yes, you will not be able to score prizes as big as networked progressive jackpots. However, your competition is much smaller in comparison. Local jackpots are the way to go if you are content with a big win that will not change the world.
Network Progressive Jackpots
Network progressive jackpots cover multiple crypto jackpot slots. These releases share the jackpot value between them. That means wagering on one jackpot slot increases the progressive jackpot for all networked releases.
If big wins are a priority, you should play network progressive jackpots. Connecting multiple releases increases the top prize much faster than local jackpots. However, it also means many more competitors trying to score the same progressive jackpot. If you are hunting for a win that has the potential to change your life? You want to play a crypto slot with a network progressive jackpot.
Wide Area Progressive (WAP)
Wide area progressive jackpots are nigh-on identical to network progressive jackpots. The difference between these two crypto slot types comes down to scale. When you think of the most significant jackpot slots, you usually think of wide area progressives.
The WAP term is usually used for networked physical slot machines. However, crypto casinos use network progressive and wide area progressive interchangeably since the two jackpots function similarly. Ultimately, WAP jackpots are meant for players who dream of landing a win that makes headlines. It will require much luck, but the reward will be well worth the hassle.
Common Strategies for Winning
There is no 100% surefire strategy that will land you a win in any slot. It all comes down to whether or not Lady Luck smiles your way. That said, there are ways to give yourself somewhat better chances of winning, which we will go over now.
Practice on Demo
The best way to see what kind of game awaits you is to try it yourself. Almost all crypto online casinos and slot games offer a demo mode. That allows you to play a release without spending a dime. Demo mode gameplay is identical to playing a title for real money.
Read Player Reviews
Hearing what your fellow players have to say about a slot is essential. Remember that you are far more likely to find negative reviews than positive ones. However, if you see nothing but negative reviews for a specific slot? It might be safer to skip it than play it.
Try Small Bets
Getting carried away and betting more than you can afford is unfortunately frequent. That is especially true for progressive jackpots, where the desire for big wins can cloud people's judgment. Opt for small bets when you are starting with a brand-new slot.
Other Jackpot Games You Can Play With Bitcoin
When we think of progressive jackpots, slots are what come to mind. However, they are far from the only type of release that can award jackpot wins. You will also find crypto jackpots attached to roulette, dice games, and other releases.
Dice Jackpots
Dice jackpots are quite popular in crypto-friendly online casinos. In fact, they are much more common in blockchain casinos compared to regular gambling sites. That makes sense, considering dice games are much more frequent in crypto casinos than their fiat counterparts.
Most dice jackpots grant the top prize by hitting a sequence of lucky seven rolls. Additionally, jackpot dice games primarily use a progressive jackpot. That means each loss increases the potential prize pool.
These games do not have the same variety as bitcoin jackpot slots. However, they can still be a fun way to change things up.
Roulette Jackpots
At some point, everyone who played roulette has tried to win the single number straight-up bet. Landing such a prize requires lots of luck, as you only have a 1 in 37 chance of getting it right. It is an unlikely win, which is why many Bitcoin casinos set it as a requirement to win a roulette jackpot.
Crypto roulette games vary in how they award wins. Live dealer multiplier roulettes are one option that grants a fixed jackpot. Another option is titles that require you to draw a specific number several times in a row, usually seven.
Special Jackpots
Special jackpots are Bitcoin jackpots that do not fit any of the other categories. These releases are usually exclusive to crypto casinos, meaning fiat currency players do not get an equivalent. Most special jackpots require you to draw a winning ticket to win the top prize.
Special Bitcoin jackpots are usually rewarded through casino loyalty programs. Playing games allows you to accumulate points, which you use to buy tickets that can draw the jackpot. Another option is to buy a jackpot token and cross your fingers that you draw the right ticket or number during the game.
Tips for Beginners
Check if the jackpot is fixed value or progressive.
If playing a progressive jackpot slot, wait until it is over its theoretical drop rate. At that point, it is more likely to grant its reward.
Set a budget ahead of time and stick to it. That will help you avoid overspending.
When playing a crypto jackpot slot, always go for the one with a higher RTP.
Use Bitcoin and other common cryptos before trying altcoins.
Play small bets until you get a feel for the jackpot slot and how it plays.
Check out non-slot crypto jackpots, such as dice and roulette.
Crypto Jackpot Slots Casinos: Our Top Picks
Open an Account to Grab the Opportunity to Win Big!
Welcome bonus
150% up to €2000 Welcome Offer
Welcome bonus
125% up to 1 BTC Welcome Bonus
Welcome bonus
120% up to €2500 Welcome Bonus
You should not run into any issues with fairness, provided you are playing games made by reputable software providers. Licensed crypto casinos are overseen by gambling regulators, who require fair games before issuing their licenses. Regulated online casinos and established vendors will ensure every spin you play is fair.
The nature of a jackpot is that it is an elusive prize. The more valuable a jackpot is, the more difficult it is to get. With all jackpot slots, you are fighting the odds of being the one to win the prize. The only difference is scale. Fixed jackpots have you facing off against the game, whereas progressive jackpots require you to get lucky over all other players.
They do not. In both cases, you must spin the reels and meet the requirements to win the jackpot. Most of the time, the top prize is awarded through a randomly triggered feature. Some Bitcoin jackpot slots also have multiple fixed or progressive jackpot rewards.
Provably Fair takes advantage of the Blockchain to ensure game results are fair. The game outputs a key that you can use to confirm the outcome of each round. That said, most crypto jackpot slots do not use this system.
They are. However, Bitcoin has the most crypto jackpot slots available because it is the most popular cryptocurrency.